Control of a human avatar by keyboard †
Startup Procedure †
Please execute the Unity example scene according to the following steps.
Open the SIGVerse project in Unity.
Double-click [Assets/SIGVerse/ExampleScenes/SIGVerseHouse/SIGVerseHouse(.unity)] on the [Project] tab to open the target scene.
Click the play button at the top center of the Unity to play the scene.
Operation method †
You can operate the movement of the avatar by pressing arrow keys on the keyboard.
The following screen will be displyed at the operation.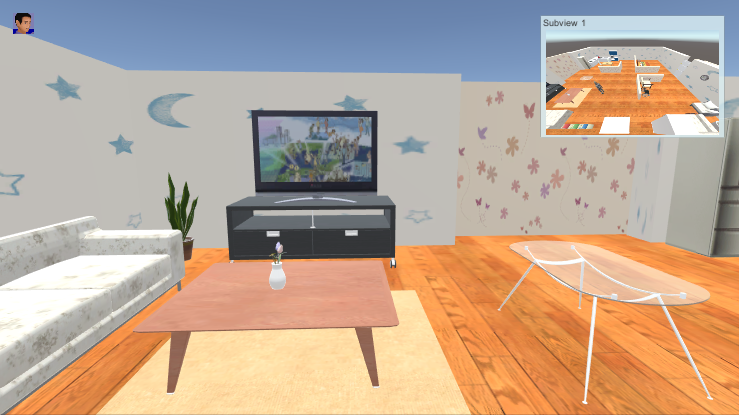 Note †
If the avatar does not move forward when you press the up key, launching the Unity editor as an administrator may work.
---
Reference Video